Play 7 Classic Songs In 7 Days:
Day 1: Horse With No Name (America).
Have you ever wanted to play a classic song that has some unusual chords that are easy to play? Well try Horse With No Name by America.
Want To Learn More…
Get Instant Access To 18 Great Guitar Courses For Just $7.95!
OK, Let's Get Into This Song…
Apart from Em, the 4 chords used in this great song are not only unusual, but are very easy to master.
No more than 2 fingers are required at any one time, and, because they are all played in the open position, ring out beautifully, giving the song its distinctiveness that is so recognisable.
We have shown you this song for a variety of reasons, namely;
– It is relatively easy to play
– It is a classic
– Many guitarists play it incorrectly
– you will be able to play it accurately
– The chords are unusual
– The strumming pattern is relatively easy, but also has some techniques (such as palm muting) that give the song its flavour that will also enhance your skills
– If you can sing and play the guitar, you have another song to add to your repertoire
– The chords have great, complicated names, so you can impress your peers
– It is definitely fun As usual, the detailed videos will teach you how to execute the song, step by step, showing the chord shapes and rhythm patterns, which you can develop and embellish further as you become more familiar with the basics.
The only thing we've missed out is the guitar solo, so we'll bank that for another time. Have fun!!!!
Guitar Strumming Session.
Guitar Practice Session.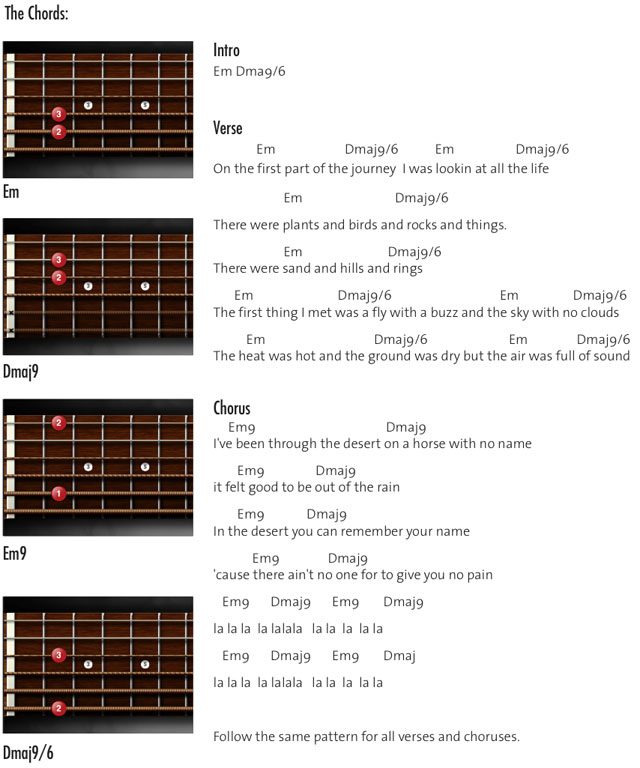 Are you ready for more? Try my 30-Day Challenge…
Learn and Master This Complete SongPink Floyd: Wish You Were Here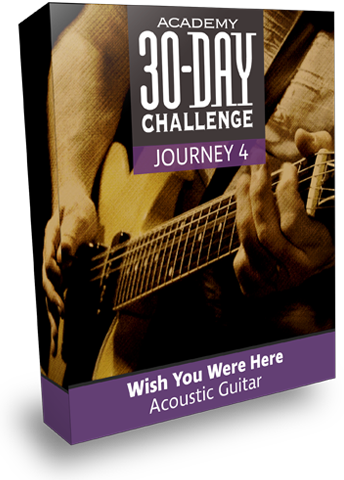 About Your Instructor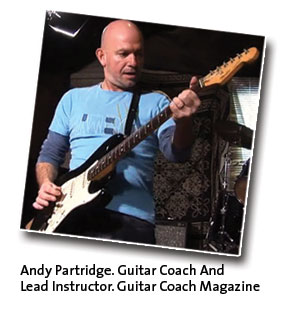 As a well respected player, teacher and coach, Andy Partridge is the lead instructor within the Guitar Coach Academy.
Andy's gentle step by step approach and detailed note by note lessons, will give you the confidence, reassurance and motivation you need, to really achieve your guitar playing goals sooner than you thought possible.
His relaxed and engaging teaching style (complete with sometimes questionable jokes) make learning easier, faster, and so much more fun.
Starting today, you can remove the overwhelm and confusion of too many videos from too many different teachers, that just don't fit your learning style… And just focus your time and effort to get the best results, fast!
{tcb_current_year} Guitar Coach Magazine. All rights Reserved | Contact | Terms Of Use | Privacy