Play 7 Classic Songs In 7 Days:
Day 6: Tequila Sunrise (The Eagles).
Another Henley/Frey classic, this time from The Eagles second album, Desperado, released in 1973.
Want To Learn More Songs, Skills & Techniques? ?
Try All Of Our 30-Day Challenges PLUS Many Other Great Courses…
Let's Get Into This Song…
Tequila Sunrise was released as a single in 1973 and, unbelievably, only peaked at number 64 on the Billboard Hot 100. Although, since then, it has gone on to be an absolute classic – well, to be honest, it always has been.The idea for the song came about because these two Eagles members needed "a shot of courage" to chat up the ladies and downing a few tequilas helped with their quests. Glen Frey thought the title was very clichéd, but when Don Henley explained it in the context of watching the sun come up after a shed full of tequila the night before, he changed his mind.And so a tremendous song with the usual exemplary melody lines and harmonies was born.Incredibly, this track was written in the same week as Desperado……how do they do that? Tequila Sunrise Guitar Introduction
As soon as you here the opening chord, you will know you are listening to Tequila Sunrise.
The distinctive melody is creating by playing a G chord and hammering on to the E note (the second fret of the D string to create a chord called G6) and, although something very simple, it somehow manages to create a distinctiveness all of its own.
It's probably the rhythm pattern, combined with the smooth textural sound that creates this – genius song writingThe main (recognisable) rhythm pattern will take practice as there is a hammer-on that requires execution whilst maintaining the pattern.
The chords not too onerous, although there is a bloomin' lot of them, so this will also be a test of your muscle memory. Having said that, this should be something you will be able to master without too many frustrations kicking in… well we hope so anyway.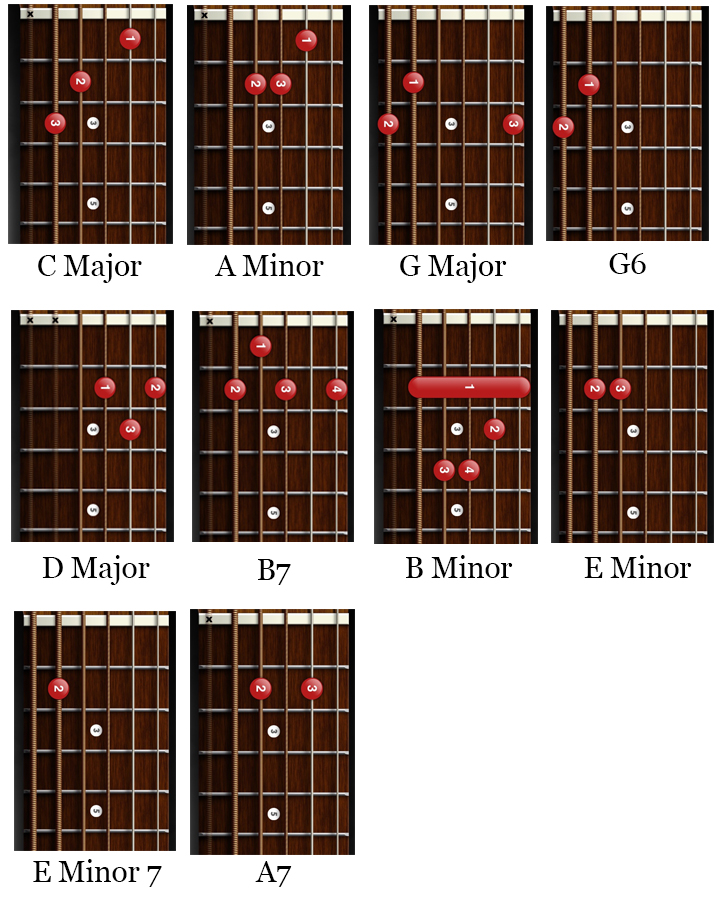 The Song Structure
Intro: G-G6 G-G6 G-G6 G-G6 Am D7 G-G6 G-G6
Verse 1G DIt's another Tequila SunriseAmStarin' slowly 'cross the skyD7 G G6 G G6</strong>Said goodbye?
Verse 2G DHe was just a hired handAmWorkin' on a dream he planned to tryD7 G-G6 G G6?The days go by?
Bridge:Em CEvery night when the sun goes downEm C EmJust another lonely boy in townAm D7?She's out runnin' round
Verse 3G DShe wasn't just another womanAmAnd I couldn't keep from comin' onD7 G-G6 G G6It's been so longG DOh and it's a hollow feelin'AmWhen it comes down to dealin' friendsD7 G-G6 G G6?iSolo: G-G6 G G6 D Am D7 G-G6 G G6?Middle 8:Am D BmTake another shot of courageE Am B7Wonder why the right words never comeEm7 A7?You just get numb?
Verse 5:G DIt's another tequila sunriseAm D7This old world still looks the sameD7 G-G6Another frameOutroG-G6 G-G6 G-G6 G
Are you ready for more?
See What's Waiting For You In The Guitar Coach Academy…
About Your Instructor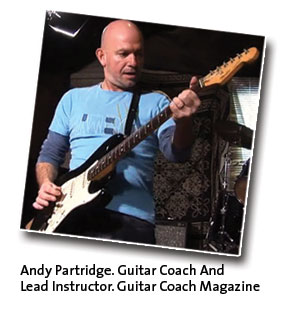 As a well respected player, teacher and coach, Andy Partridge is the lead instructor within the Guitar Coach Academy.
Andy's gentle step by step approach and detailed note by note lessons, will give you the confidence, reassurance and motivation you need, to really achieve your guitar playing goals sooner than you thought possible.
His relaxed and engaging teaching style (complete with sometimes questionable jokes) make learning easier, faster, and so much more fun.
Starting today, you can remove the overwhelm and confusion of too many videos from too many different teachers, that just don't fit your learning style… And just focus your time and effort to get the best results, fast!
{tcb_current_year} Guitar Coach Magazine. All rights Reserved | Contact | Terms Of Use | Privacy