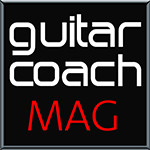 Summer Solstice Special Offer
Take the next step towards becoming the guitarist you've always dreamed of. Get instant access to All 18 Guitar Courses & Lesson Libraries at a SPECIAL DISCOUNT OF JUST $67!
The Academy is where you will find the structure, guidance, and support you need, to propel you forwards on your guitar playing journey.
Your Acoustic Guitar Journey
Firstly for Acoustic players, we have structured courses that cover the entire journey from complete beginner to intermediate level player. So no matter where you are on this journey, you can either take a step back and refresh your skills, or push ahead to new challenges.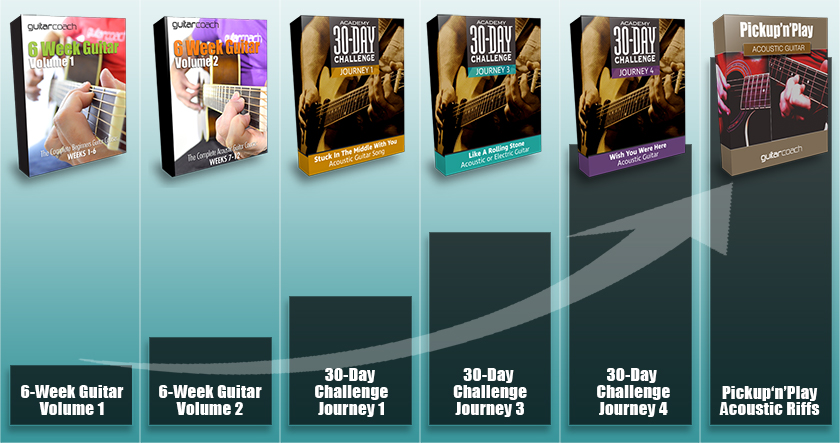 Our integrated courses and lesson libraries will totally remove the guesswork of what to learn next and give you a step by step plan to follow, and a clear goal for you to achieve.
Your Electric Guitar Journey
For electric guitarists, The Academy provides the structure and support to progress your skills in either soloing or songs, from beginner level through to intermediate level.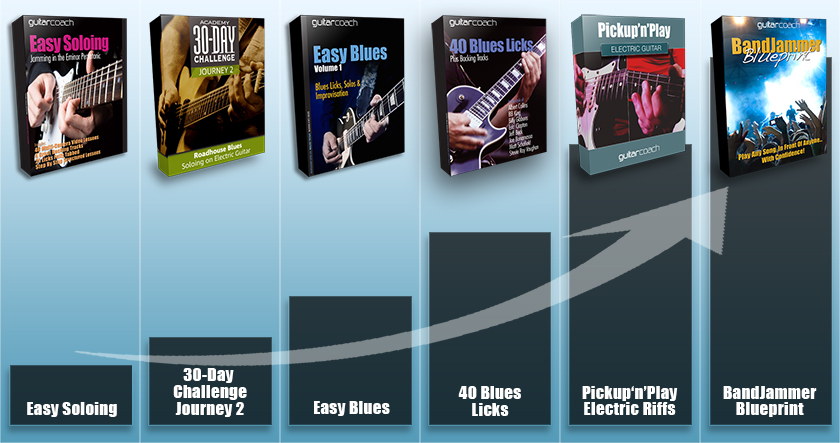 Once you dive into the Academy you'll experience a new level of guitar playing fun, as you discover the missing pieces, currently holding your guitar playing back.
Fun Practice And Skills Training
The Guitar Coach Academy will provide you with clear tuition and structured lesson plans, to minimise your learning time, and maximise results, whether you're learning new songs, mastering skills, or developing your playing style.

So if you're playing has hit a plateau and you're looking for that next step to not only reignite your passion for playing, but also to give you some real structure, focus and clarity to your learning, then now's the time to take a very small step forwards and open up a whole new world of learning.
In addition to the above courses, you'll also find all the content, articles and lessons from Guitar Coach Magazine, plus many additional lesson libraries covering skills, techniques and playing styles.

Fantastic Value And Great Results. Guaranteed!
Your Purchase Today Is Covered By Our Full, No Risk, 30 Day Money Back Guarantee. Your Payment Today Is Only $67. But If You're Not 100% Satisfied With Your Purchase, Please Request A Refund. Just Click The "Help" Tab, Which Is On Every Page Of Our Site. You Do Not Need To Give Us A Reason. It's Simple, Easy and Instant.
About Your Instructor…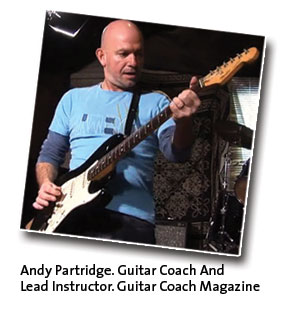 As a well respected player, teacher and coach, Andy Partridge is the lead instructor within the Guitar Coach Academy.
Andy's gentle step by step approach and detailed note by note lessons, will give you the confidence, reassurance and motivation you need, to really achieve your guitar playing goals sooner than you thought possible.
His relaxed and engaging teaching style (complete with sometimes questionable jokes) make learning easier, faster, and so much more fun.
Starting today, you can remove the overwhelm and confusion of too many videos from too many different teachers, that just don't fit your learning style… And just focus your time and effort to get the best results, fast!
You're Fully Supported, Every Step Of The Way.
The Academy support team are available to you at any time. Just click on the Green "Help?" button in the bottom right hand corner of your screen. This button is on every single page of our site, so you can contact us whenever you wish and will be happy to assist you in any way we can.
So for the next 30 days, dive into the Academy. Try some of the exciting and fun courses and programmes. Watch and download videos, tab books and backing tracks if you wish. Really try everything out and just have some fun, and experience what being part of the Academy can do for your guitar playing.

Copyright {tcb_current_year} Guitar Coach Magazine