The C

lassic Riffs Collection: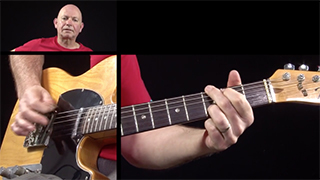 Riffs #2: Don't Fear The Reaper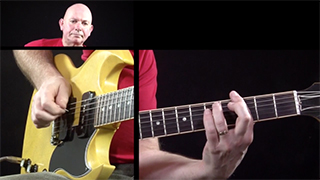 Riffs #3: Coming Soon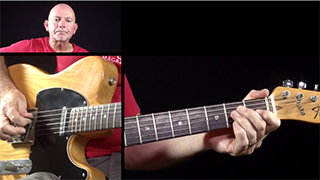 Riff #2: Don't Fear The Reaper:
Master These 42 Classic Guitar Riffs:
Ain't Talkin Bout Love: Van Halen, Back In Black AC/DC, Heartbreaker: Led Zeppelin, Johnny B Goode: Chuck Berry, Layla: Eric Clapton, Norwegian Wood: The Beatles, Paradise City: Guns n' Roses, Rebel Rebel: David Bowie, Sex On Fire: Kings Of Leon, Smells Like Teen Spirit: Nirvana, Still Got The Blues: Gary Moore, Sultans of Swing: Dire Straits, Sunshine Of Your Love: Cream, Sweet Home Alabama: Lynyrd Skynyrd, Albatross: Fleetwood Mac, All Right Now: Free, Already Gone: The Eagles, Crazy Train: Ozzy Osbourne, Day Tripper: The Beatles, Don't Fear The Reaper: Blue Oyster Cult, Enter Sandman: Metallica, Highway To Hell: AC/DC, I Feel Fine: The Beatles, I Love Rock n Roll: Joan Jett, Lady Writer: Dire Straits, Last Train To Clarkesville: The Monkeys, Life's Been Good: Joe Walsh, Roadhouse Blues: The Doors, Beat It: Michael Jackson, Black Betty: Ram Jam, Black Dog: Led Zeppelin, Brown Sugar: The Rolling Stones, Crossroads: Cream, Hocus Pocus: Focus, Paint It Black: The Rolling Stones, Paperback Writer: The Beatles, Roxanne: The Police, Stayin Alive: The Bee Gees, Superstition: Stevie Wonder, There She Goes: The Las, Walk This Way: Aerosmith and Wanted Dead Or Alive: Bon Jovi.
Get Instant Access Now In The Guitar Coach Academy!
The full Classic Riffs Collection covers 42 riffs, each 3 with multi-camera teaching videos. That's 126 step by step videos, giving you over six and a half hours of detailed tutorials. Plus all the lessons are downloadable, so you can take your practice offline. And all the riffs come complete with printable tabs and practice backing tracks.
What Others Are Saying:
"Great selection of riffs, very happy. At this time I have only had the chance to have a quick look but on viewing them, I know they will help me immensely." Regards David.
"Definitely an 11 on the Marshall Scale… Intro to the Classic Riffs is spot on and very easy to learn, especially with your easy to follow videos. Thanks!" Christopher
"What more can I say… He offered a good product then delivered on it. Great job. Easy to follow. Can't say enough about how easy it is to follow the lessons". Scott Jones
100% MONEY BACK GUARANTEE
Your Purchase Today Is Covered By Our Full, No Risk, 30 Day Money Back Guarantee. Your payment today is only $7.95. But if you're not 100% satisfied with your purchase, please request a full refund. Just click the "Help" button, which is on every page of our site. You do not need to give us a reason. It's simple, easy and instant.
About Your Instructor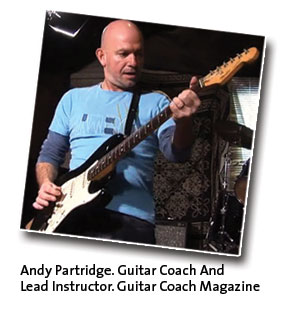 As a well respected player, teacher and coach, Andy Partridge is the lead instructor within the Guitar Coach Academy.
Andy's gentle step by step approach and detailed note by note lessons, will give you the confidence, reassurance and motivation you need, to really achieve your guitar playing goals sooner than you thought possible.
His relaxed and engaging teaching style (complete with sometimes questionable jokes) make learning easier, faster, and so much more fun.
Starting today, you can remove the overwhelm and confusion of too many videos from too many different teachers, that just don't fit your learning style… And just focus your time and effort to get the best results, fast!
Get The Complete Classic Riffs Collection Now At This Massive Discount.
{tcb_current_year} Guitar Coach Magazine. All rights Reserved | Contact | Terms Of Use | Privacy