Thanks for completing our quick Survey. I thought you'd be interested in this…

OK, You Might Have Guessed It…But I Was Sort Of Surprised!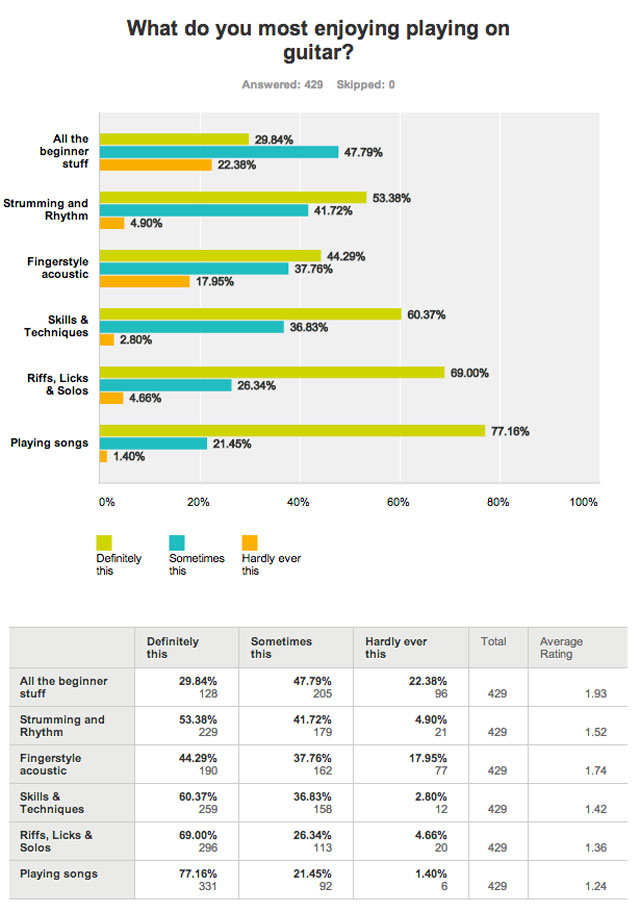 As You Love Playing Songs… You Should Grab This Exclusive Promo From BandJammer…
BandJammer have put together 2 Packs of DVDs, featuring Classic Songs from the BandJammer Song Library. Each song DVD has approximately 20 individual tuition videos, plus the Song Structure, Chord Diagrams, Tab and Full Band Backing Tracks. We teach you the full song, from both the Rhythm & Lead guitar perspective, so you can learn whichever part you want. And all the videos are shot in HD with 3 cameras, so you can see everything close up, in super high detail.
The Normal Price Of Each DVD is $19.95.
But As A Special Thank You For Trying BandJammer, Today You Can Get A Pack Of 3 DVDs For Only $27.
……………………………………………………
DVD Pack 1: The Beatles, The Kinks & The Rolling Stones
Buy DVD Pack 1 Now. Only $27
……………………………………………………
DVD Pack 2: Razorlight, REM, and Oasis
Buy DVD Pack 2 Now. Only $27
……………………………………………………
BEST VALUE: Get Packs 1 & 2 (Total 6 DVDs)
For Only $39!