Thanks for completing our quick Survey. We've already got some early results for you…
Plus To Say Thank You, We've A Very SPECIAL GIFT For You!
Over 91% of you are in the Beginner to Intermediate categories…

And clearly the most fun you have is when you're playing Riffs, or Songs…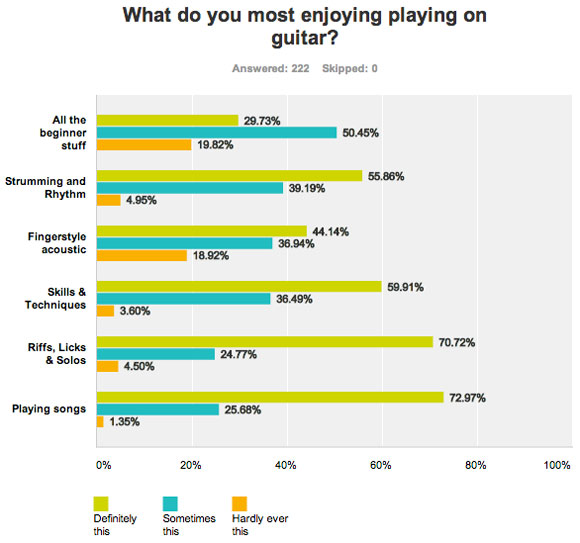 So I'm sure you'll just love this!
YOUR SPECIAL GIFT
As a thank you for completing our Survey, I have a Very Special Gift for You.
Guitar Coach Magazine, In Conjunction With BandJammer, Offer You A Free Full Access 7 Day Pass To All The
BandJammer Libraries with Over 1,300 Great Guitar Videos – Absolutely Free.
There's a great Song Library where you can have fun jamming with a full band. There's a Riffs Library, Soling Library,
Skills Library, Strumming Library, and Much More! And all this is totally free as a THANK YOU for taking part in our survey.
There's no charges, fees or payments, just Instant Free Access.