Week 1: Video 2 – Core Training
In this session we're going to not only work on playing the chords and transitioning between chords, but also learning them in the right sequence in line with the song structure. We will be using a basic strum pattern so you can feel your way gently into the track.
Quick Tips

Whilst playing this rhythm, try to think how it would sound if you were jamming along with the track; this will help you start to think creatively as you will "think outside the box" by wondering how playing something different would also sound. This is important, as we will show you different patterns as we progress through our 30 days.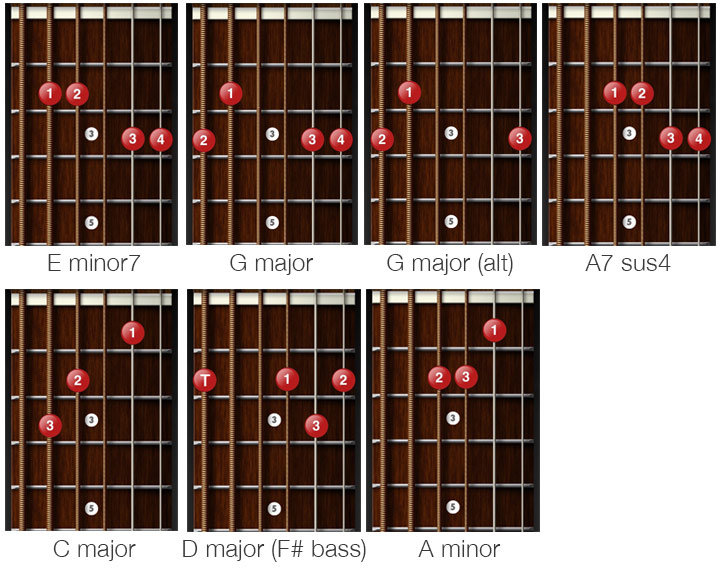 Download the chord chart and song structure PDF by clicking the button below
Please leave a comment below with any questions you may have. Or better still, post your questions on our special Facebook Group page and get support from the rest of the group too!
Posts not found